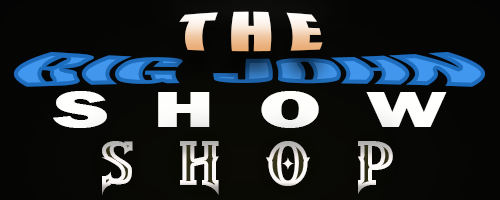 We would like to formally welcome you to our new online store at shop.thebigjohnshow.com! There you can find all kinds of different products (both digital and physical – COMING SOON). We will be making more additions to our catalog. Be sure to bookmark us and get registered. Just a few things to mention:
We only use PayPal to checkout. This will allow you to use credit / debit cards along with your own personal PayPal account to pay for the items purchased on this website.

ALL sales are final on ALL digital goods and services purchased.

This website is not affiliated with our TBJS Partners. If you want to become a partner, you can go to www.thebigjohnshow.com/partners for more information.

There will be special items that are not available to our partners. There are some items in our store that our partners will have to purchase if they want them.
Now, if you listen to "Bravo Sierra with Big John", you may have heard some of the montages that has been playing during the show. If you would like a copy of these montages for your own collection, they are available as digital products in our store under "Bravo Sierra". Each week there will be more added to the category. When you purchase the first 11 montages (a.k.a. COVID-19 Collection) at the same time, you will get a special 15% discount automatically applied when you checkout. This is our way of thanking you for being a customer of our new store and supporting our independent operation. Every penny raised goes back into the show to keep it going.
Again, thank you for your time,
The Big John Show Team